---
"This program helped to support our school wide PBIS model and the classroom management strategies I used within my own classroom." – Karin Barone M.A. Ed; NBCT
BNICE with Chris French is NOT another new program for your school. It's designed to build and expand upon your current character development curriculum through a program centered on love and inclusion. If none is in place, we can help you start one that not only has the buy-in from students and teachers, but is also sustainable. BNICE is already using the statewide systems in place for the positive growth of your students while providing existing and practical funding options. 
Let it help your school with the character education of your students so your teachers can focus on teaching.
---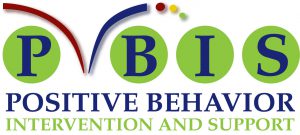 BNICE meets the below guidelines of the Local Control Accountability Program and justifies schools to use their Local Control Funding Formula in purchasing the presentation.
---
STANDARD: Improving student achievement and outcomes along multiple measures, including test scores, English proficiency and college and career preparedness.
ANSWER: Being a champion of character is the desire to improve ones best self.
ANSWER: Schools that actively engage in the character development of their students, show that reading scores are on the rise by 80%. 
STANDARD: Supporting student engagement, including whether students attend school or are chronically absent.
ANSWER: The attendance rate of character focused schools is at 95.6% with vs a national average of 93.7%
STANDARD: Highlighting school climate and connectedness through a variety of factors, such as suspension and expulsion rates and other locally identified means.
ANSWER: Of character focused schools, 92% saw a decline in suspension rates while 90% saw a decline in discipline referrals. 
STANDARD: Ensuring all students have access to classes that prepare them for college and careers, regardless of what school they attend or where they live.
ANSWER: We can all agree that preparing a student for college and career is more than just preparing them academically. It's also preparing them by helping to increase their moral awareness and strengthening their character. 
"It is easier to build strong children than to repair broken men"

- Frederick Douglass

 
Same Guidelines. Positive Results.
Positive Behavior Interventions & Supports
---
BNICE runs in tandem with Positive Behavior Interventions and Supports (PBIS). It focuses on the PBIS proactive approach to establishing the behavioral supports and social culture needed for all students in a school to achieve social, emotional and academic success.
Attention is focused on creating and sustaining primary (school-wide), secondary (classroom), and tertiary (individual) systems of support that improve lifestyle results (personal, health, social, family, recreation) for all youth by making targeted misbehavior less effective, efficient, and relevant, and desired behavior more functional.
BNICE is not anti-bullying as much as it is pro-friend.
"The function of education is to teach one to think intensively and to think critically. Intelligence plus character - that is the true goal of education."

- Dr. Martin Luther King Jr.