Music with Morals
Music is so fun! It's language is universal and it has a way of connecting people like nothing else. As a children's musician for many years, Chris has had the opportunity and privilege over the years of playing in front of thousands of kids at camps, schools, parties and community events. 
From pre-K to grade 3, BNICE with Chris French offers a music program that'll get the kids laughing, doing hand motions and dancing around. The best part about it is that they'll be learning to BNICE in the process!  Chris has a vast array of awesome interactive songs in his songbooks that not only he can play for your kids, but share with any musical educator looking to add to their repertoire.
Book a BNICE Character Concert now.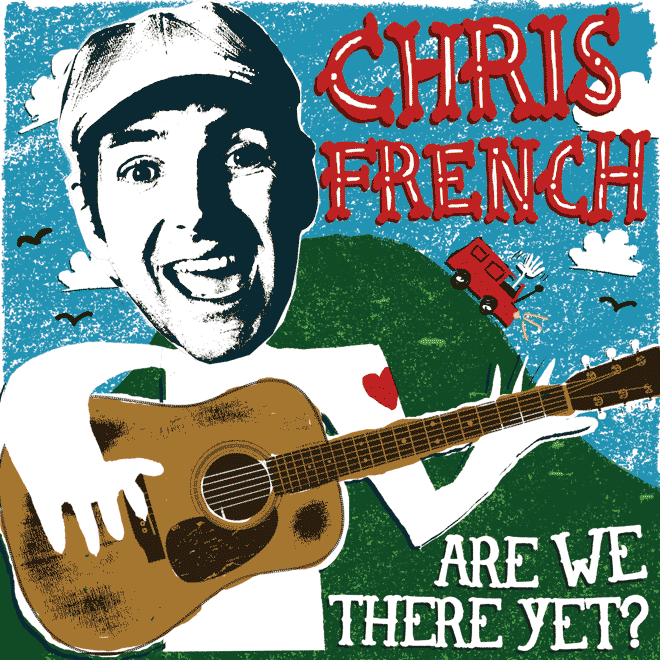 Are We There Yet?
Rated 5 stars on iTunes and Amazon. 
Chris French is singer/songwriter that hails from Orange County, CA. As a Child Development Major, he learned that he wanted to combine his education and experience in working with youth with his musical abilities and become a children's musician. His album "Are We There Yet?" was inspired by his 3 year old daughter in the backseat of his car begging the question that all parents hear at one time or another. As the album developed, he realized that he wanted to provide a positive character based learning environment for kids. Most children's music is fun and silly and although Chris wanted that element, he also wanted it to be much more.
Most of Chris' songs are meant to inspire kids and adults to simply be better people. He believes that education of the mind is important, but displaying excellent traits of quality character development from the heart is a whole other platform of learning. Chris' music helps translate intangible ideas through a medium that most kids aren't exposed to every day at school or home.